Trucks and Suspension Repairs For Your Heavy Equipment
At United Diesel Power Truck Repair, our mission is to provide top-quality alignment service for heavy-duty trucks and suspension repairs for your heavy equipment in Memphis, TN. With 28 years of experience in the industry, we're confident in our ability to deliver exceptional results that will keep your vehicles running smoothly and efficiently.
Alignment Checks and Maintenance
Alignment checks and maintenance are crucial for the optimal performance and safety of your trucks. That's because proper alignment ensures that all wheels are parallel to each other and perpendicular to the road surface. This helps in reducing tire wear, improving fuel efficiency, and enhancing overall vehicle handling. At United Diesel Power, we understand the importance of alignment checks and offer comprehensive services to keep your trucks in tip-top shape.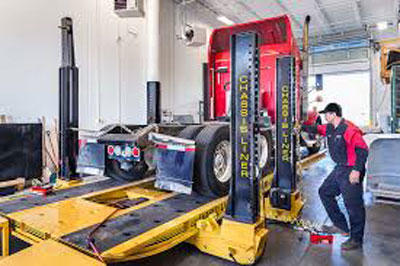 Our team of highly skilled technicians have the expertise and knowledge to handle alignment checks for trucks of any and all sizes. We also utilize state-of-the-art equipment and advanced technology to accurately measure and adjust the alignment settings of your vehicles. So whether your truck requires a routine alignment check or a more complex adjustment, we have got you covered.
In addition to alignment checks, we also offer alignment maintenance programs to ensure that your trucks stay in alignment for longer periods. Our maintenance programs are designed to meet the unique needs of your fleet and help minimize downtime. Regular alignment checks and adjustments can significantly extend the lifespan of your tires, saving you money in the long run.
Suspension Repair
At United Diesel Power, we understand that suspension repairs are a crucial part of maintaining your heavy equipment. After all, your truck's suspension system plays a vital role in providing a smooth and comfortable ride while also ensuring stability and traction. Luckily, our team is well-versed in diagnosing and repairing suspension issues to keep your heavy equipment in optimal condition. From replacing worn-out suspension components to fine-tuning the system for maximum performance, we do it all.
We also use high-quality parts from reputable manufacturers to guarantee reliable repairs that stand the test of time for your truck. Our technicians undergo regular training to stay up-to-date with the latest advancements in suspension repair techniques, ensuring that your heavy equipment receives the highest level of care possible.
Why Choose United Diesel Power for Your Alignment Needs
At United Diesel Power, customer satisfaction is our top priority. We strive to provide exceptional service to every client by delivering quality workmanship and personalized attention. We also understand that every truck and heavy equipment has unique requirements, and we tailor our services accordingly. No matter the size or complexity of the job, we approach each one with absolute professionalism and integrity.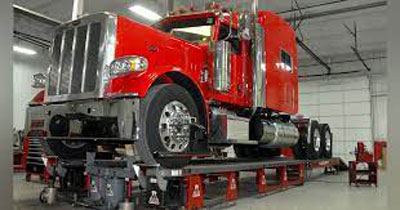 In addition to our repair services, we also offer preventative maintenance programs to help you avoid breakdowns and costly repairs. Our team will work closely with you to develop a customized
maintenance plan that focuses on the specific needs of your fleet. After all, regular maintenance can significantly extend the lifespan of your vehicles, increase reliability, and minimize unexpected downtime.
At United Diesel Power, we are proud to be your trusted partner in truck repair and maintenance. Our unparalleled expertise, commitment to quality, and dedication to customer satisfaction set us apart from the competition. So when you choose us, you can have peace of mind knowing that your trucks and heavy equipment are in capable hands.
So contact us today to schedule an alignment check or suspension repair and experience the United Diesel Power difference first hand. Let us keep your fleet running smoothly for years to come!