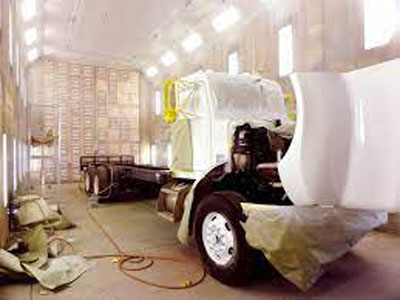 Better Technology, More Experience, & Quality Customer Service
Welcome to United Diesel Power Truck Repair! We're a premier truck body shop and collision repair facility that's proud to serve the Memphis, TN area. With our state-of-the-art technology, extensive experience, and commitment to quality customer service, we're your go-to destination for all your truck repair needs.
At United Diesel Power, we understand the importance of keeping your heavy trucks in tip-top shape. So whether you need collision repair, frame straightening, panel replacement, fiberglass repair, suspension and alignment, welding and fabrication, paint and refinishing, or restoration services, we have the expertise and skills to get the job done right.
Collision Repair
When it comes to collision repair, we know that accidents happen, and we're here to help. Our team of highly trained technicians have the knowledge and experience to assess the damage and provide efficient and effective repairs. From minor dents and scratches to major collisions, we can restore your truck to its pre-accident condition, ensuring it's back on the road safely and quickly.
Frame Straightening
Restoring the structural integrity of your truck is absolutely crucial after an accident. That's why our frame straightening services use advanced technology to realign and strengthen the frame, ensuring that it meets the highest industry standards. With our precision and attention to detail, we'll return your truck's frame to its original position, providing the stability and durability it needs for optimal performance.
Panel Replacement and Fiberglass Repair
For panel replacement and fiberglass repair, our skilled craftsmen are the masters at their craft. So whether it's a damaged door, fender, or any other panel, we have the tools and expertise to replace it seamlessly. Additionally, our fiberglass repair services are second to none, and we can restore any fiberglass component of your truck to its original condition, ensuring both functionality and aesthetics.
Suspension and Alignment
When it comes to suspension and alignment, we know that proper alignment and suspension are crucial for smooth and safe driving. That's why our team will analyze and adjust your truck's suspension components to ensure optimal performance. You can count on us to provide accurate alignments, ones that are always checked using precise measurements, so you can have peace of mind knowing your truck is being maintained properly.
Welding and Fabrication
At United Diesel Power, our welding and fabrication services are performed by our highly skilled and certified technicians. From complex repairs to custom designs, we can handle any welding or fabrication job your truck requires. Our expertise and attention to detail guarantee that every weld and fabricated component is of the highest quality, ensuring the durability and reliability of your truck.
Paint and Refinishing
When it's time to refresh the look of your truck, our paint and refinishing services are simply unbeatable. We use industry-leading products and techniques to achieve flawless finishes that will make your truck look brand new, and our skilled painters can match any color or design, providing you with a superior paint job that exceeds your expectations.
Truck Restoration
For those looking to restore their trucks to their former glory, our restoration services are the answer. Our team of restoration experts will work diligently to bring your truck back to its original condition, taking care of every detail with precision and care. So whether it's an antique truck or is just a sentimental favorite, we'll be sure to restore it to its full original beauty and functionality.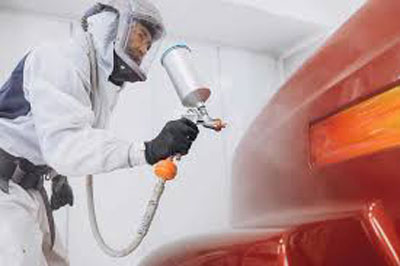 Choose United Diesel Power for Your Truck Repair!
At United Diesel Power, we take pride in our commitment to exceptional customer service. We understand that your truck is not just a vehicle; it's your livelihood. That's why we strive to provide personalized attention, open communication, and transparent pricing throughout the repair process. Our goal is to exceed your expectations and ensure your complete satisfaction.
When you choose United Diesel Power Truck Repair, you can trust that your truck is in the hands of experts who are passionate about what they do. We're absolutely dedicated to delivering exceptional results and getting your truck back on the road quickly and safely. So contact us today for all your truck repair needs and experience the United Diesel Power difference – where better technology, more experience, and quality customer service are our top prioritie!